Product Description
MINDVALLEY ALL ACCESS PASS – MODULE 7: PSYCHOLOGY OF WINNING
Why Aren't You Growing Fast Enough?
If personal growth works… why aren't you GROWING fast enough?
Personal growth is meant to help you evolve into the best version of yourself… so you can go from ordinary to extraordinary.
But how is this made possible?
Traditional learning is missing the mark — even after you've learned something, you can often end up in a vicious cycle:
"Learn. Start. Stop."
You begin daily gratitude, and it's great (for a few weeks). Until you miss a morning… and another… and another.
Or you say NO to soda, and start shedding weight. Then during a night out, you have a few glasses with friends… and then a soda once a week… then once a day… until the weight is back.
And you find yourself right where you started.
So, how do you unlock the potential that resides within you? Is there a formula to extract knowledge, apply it to your life, and experience lasting growth?
If you want to create the shifts that spark life-altering transformation, there's 1 missing key that's keeping billions of people from activating their true potential.
Transformational Learning
Unlike traditional learning, Transformational Learning creates a lasting impact on your life.
It's the glue that makes the habits, skills, and ideas you learn stick to your consciousness.
It's about actually GETTING that raise.
That fit body.
That calm mind.
That fairytale romance.
Transformational Learning allows you to shift your self-identity, so you're not a person who merely 'does' things… you effortlessly attract the outcomes you desire.
It's so much easier to eat healthy, when you see yourself as a healthy person rather than someone pretending to choose salad over pasta.
Or to successfully run your dream business, when you believe you're a determined entrepreneur rather than a wannabe one.
Mindvalley's best students, teachers, and people who've experienced the biggest breakthroughs embrace Transformational Learning — to create the most amazing version of themselves.
And now, we've created a platform to accelerate this effect, so every Mindvalley student has the opportunity to unleash their extraordinary potential.
Welcome To The Quest All Access Pass
For the first time ever, Quest All Access Pass grants you unlimited access to almost every single Quest and course Mindvalley has ever made (and that will ever be made).
What you get is a golden key to Mindvalley's vault of personal growth wisdom, from the world's best teachers.
All our Quests. All our courses – now yours to absorb without restriction.
With the Quest All Access Pass, you can stack your transformations so that you're creating a snowball effect.
Once you start, you'll continue to reach new levels of lasting personal growth.
So you can enter an effortless flow of growth in every area of your life.
At a mere fraction of the price for even ONE of our highest-rated programs, The Quest All Access Pass is the best Transformational Learning system Mindvalley has ever offered.
(In fact, this system is such a steal that we might be ridiculous to give it out…)
Quest All Access Pass is the seamless, simple, and effective path to Transformational Learning.
And as THE comprehensive collection of personal growth, it's the best offer we've ever made.
Extraordinary Breakthroughs in
Every Area of Life
Career
Finance
Intellectual
Spiritual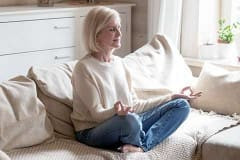 Emotional
Health & Fitness
Love & Relationship
Parenting
Maybe you're looking to completely rewire your mind for abundance in health, wealth, and love…
Or you want a sexy, fit body that's better than your twenties.
Maybe you're in the process of a spiritual awakening…
Or you're looking to discover your life's mission and share your gifts with the world.
No matter what stage of your person growth journey, the Quest All Access Pass has dozens of Quests to support massive shifts at every level.
You'll get year-long support from the world's top minds on the planet in every area of life, to accelerate your personal transformation.
So that you continue to evolve and grow — at a rapid and continuous pace. ever made.
6 Reasons You Will Love All Access Pass
World-class Teachers
Choose your coach for the day, month, week, or even year, with any one of our world-class experts in their fields of focus.
Unlimited Areas of Growth
Just like your personal coaches, you're able to select the area you'd like to focus on — from Wealth, to Abundance Blocks, to Life Mission and more.
World's Most Effective Learning Platform
With a completion rate 800% above industry standard, our Quests and course models are proven to deliver extraordinary transformations in just 20 minutes or less per day.
Over 250K+ Transformations
As many as 250,000 students have made the decision to embrace their fullest potential with Transformational Learning.
Trusted by Schools and Companies
Global schools and Fortune 500 corporations trust Mindvalley's programs to deliver personal growth that supports true transformation.
An Ever-Expanding Library of Programs
Get access to almost every Quest and course in the Mindvalley inventory… including new programs and topics that accelerate your growth.
Summary
Author Rating
Brand Name
Product Name
MODULE 7: PSYCHOLOGY OF WINNING
Price
Product Availability